New Releases June 2017 - August 2017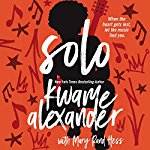 SOLO
by Kwame Alexander, Mary Rand Hess
Read by Reader TBA
In this YA novel-in-verse from Kwame Alexander, music is a comfort to 17-year-old Blade amid family struggles.
Release date: August 01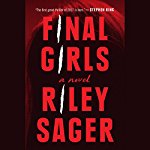 FINAL GIRLS
by Riley Sager
Read by Erin Bennett, Hillary Huber
Two narrators take on this latest "girl" thriller as the only survivors of brutal massacres fight to stay alive, years after they thought they were safe.
Release date: July 11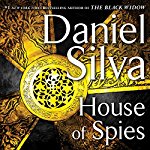 HOUSE OF SPIES
by Daniel Silva
Read by George Guidall
Gabriel Allon is back, and so is his audio alter ego, George Guidall. We don't know exactly what to expect from the plot, but listeners can be assured of international intrigue.
Release date: July 11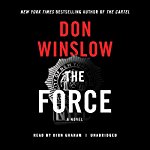 THE FORCE
by Don Winslow
Read by Dion Graham
From the author of The Cartel, a twisting cop novel set in the ranks of the NYPD.
Release date: June 20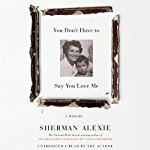 YOU DON'T HAVE TO SAY YOU LOVE ME
by Sherman Alexie
Read by Sherman Alexie
This one's a must-listen--a memoir from the National Book Award-winning author and filmmaker.
Release date: June 13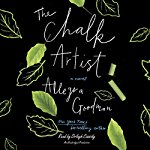 THE CHALK ARTIST
by Allegra Goodman
Read by Orlagh Cassidy
An artist whose medium of choice is chalk on the sidewalks of Cambridge, Massachusetts.
Release date: June 13