New Releases December 2016 - February 2017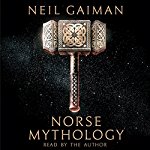 NORSE MYTHOLOGY
by Neil Gaiman
Read by Neil Gaiman
This one's a must-listen—author/narrator Neil Gaiman (American Gods, The View From the Cheap Seats) takes on the Norse myths.
Release date: February 07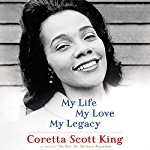 My Life, My Love, My Legacy
by Coretta Scott King
Read by TBA
Coretta Scott King's life in her own words, as told to the Rev. Dr. Barbara Reynolds.
Release date: January 17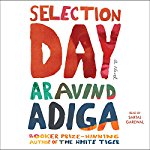 SELECTION DAY
by Aravind Adiga
Read by Sartaj Garewal
We gave Earphones to Adiga's last novel, The White Tiger, so we're eagerly anticipating this follow-up about two Mumbai boys being groomed for cricket greatness.
Release date: January 03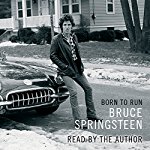 BORN TO RUN
by Bruce Springsteen
Read by Bruce Springsteen
Listeners have had to wait for Springsteen's memoir to come to audio, but since The Boss reads it himself, surely the wait will have been worth it.
Release date: December 06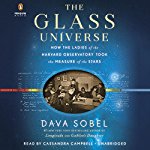 THE GLASS UNIVERSE: How the Ladies of the Harvard Observatory Took the Measure of the Stars
by Dava Sobel
Read by Cassandra Campbell
More women whom we can thank for what we now know about space and the universe!
Release date: December 06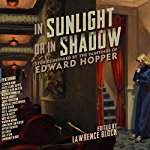 IN SUNLIGHT OR IN SHADOW: Stories Inspired by the Paintings of Edward Hopper
by Lawrence Block [Ed.]
Read by George Newbern, Carrington MacDuffie, and a Full Cast
Edited by Lawrence Block, this anthology includes stories from Stephen King, Joyce Carol Oates, Craig Ferguson, and 14 more authors.
Release date: December 06