These five gripping horror audiobooks will keep listeners on the edges of their seats and haunt their thoughts long after the final chapter.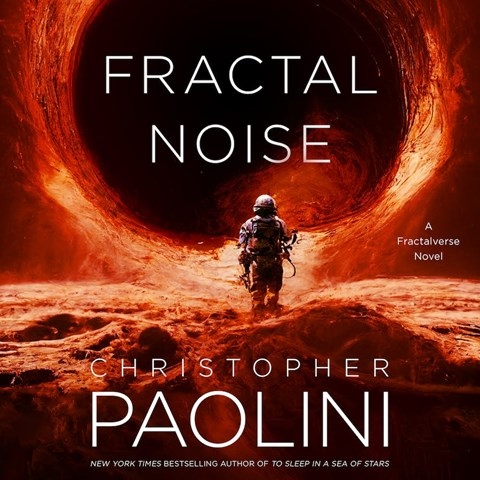 Seeing author Christopher Paolini's recent sci-fi title on a list of horror audiobooks might seem strange, but the audio production's addition of sound effects combined with Jennifer Hale's captivating narration elevates FRACTAL NOISE into a gripping, atmospheric experience. A small team of scientists are on the precipice of a major discovery on a seemingly uninhabitable planet—a perfectly circular pulsating pit 50 kilometers wide. Alex, a xenobiologist grieving the loss of his partner, is gently voiced as he revisits painful memories while pushing his body beyond its limits in a desperate attempt to understand the alien creation. Utilizing a variety of accents and tones, Hale delivers the intense drama between other crew members as they debate religion and reason, portraying their progressing anger and debilitating depression as the thudding hole resonates among them. The sound effect for the hole is viscerally felt, a deep base that builds an intensifying ambiance of horror.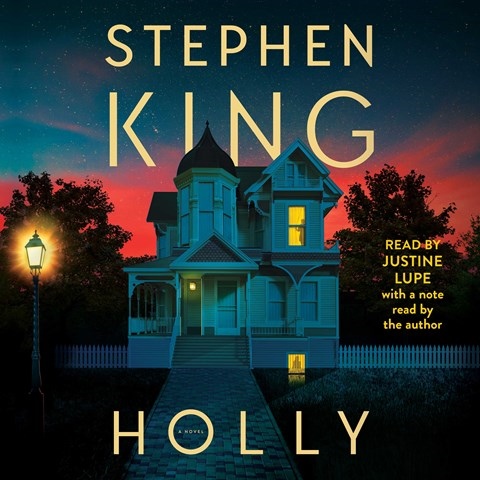 Justine Lupe's Earphones Award-winning performance of Stephen King's HOLLY delivers an immersive performance full of disturbing horrors. Fastidious private investigator Holly is reluctant to accept a case regarding a woman's missing daughter. Holly's mother just passed after contracting Covid at an anti-mask rally, and now her partner is sick, but Lupe's depiction of the woman's desperation is as compelling to the listener as it is to Holly. Retired professors Rodney and Emily are hiding their deadly secrets behind a facade of respectability, but the gruesome reality catches up to them as Holly's case draws her closer. Lupe commands a myriad of tones and connects emotionally to a variety of characters both frightened and frightening. King adds context to the addition of Covid to Holly's story with his reading of his author's note at the end.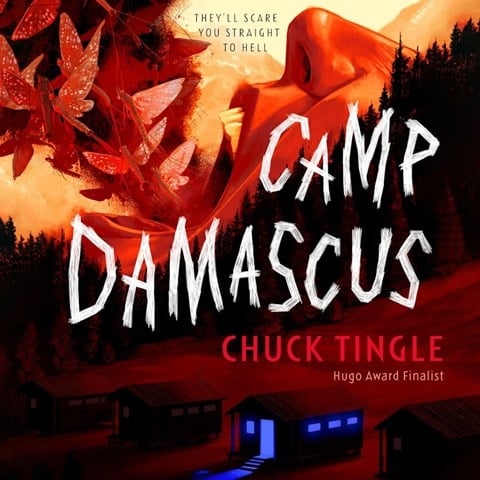 The audiobook of Chuck Tingle's CAMP DAMASCUS offers a timely, frightening listening experience. Narrator Mara Wilson introduces listeners to an evangelical Christian community and the 100% effective gay conversion camp they run. Rose is a devout follower—then she notices feelings of attraction toward a female friend, she might be seeing a demon, and she's just vomited up live insects. Wilson's emotional connection conveys Rose's analytical intelligence as she discovers the cracks in the religion's teachings and practices despite all their gaslighting. This audiobook is a smart analysis of American Evangelicalism, and Wilson's narration is a chillingly immersive companion.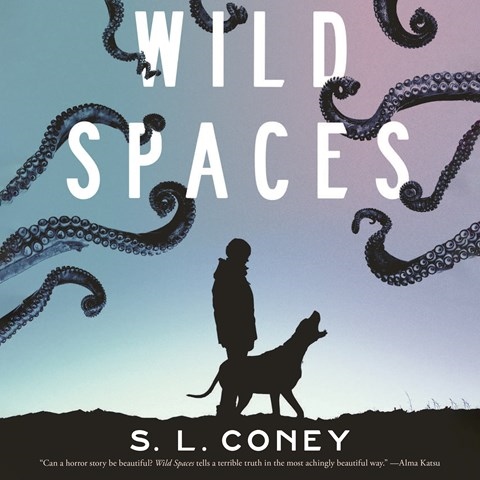 Nick Mondelli's tender narration enhances the slow-building horror in the coming-of-age audio novella WILD SPACES. A young boy enjoys an idyllic existence with his parents and faithful dog until the arrival of his estranged grandfather. Mondelli voices the boy's parents with palpable anxiety as their lives are interrupted. The grandfather's intense, clipped speech is chilling, and his focus on the boy's impending transformation hints at his eldritch origins. Despite the unfolding dread, Mondelli's gentle narration soothes listeners to the heartbreaking end.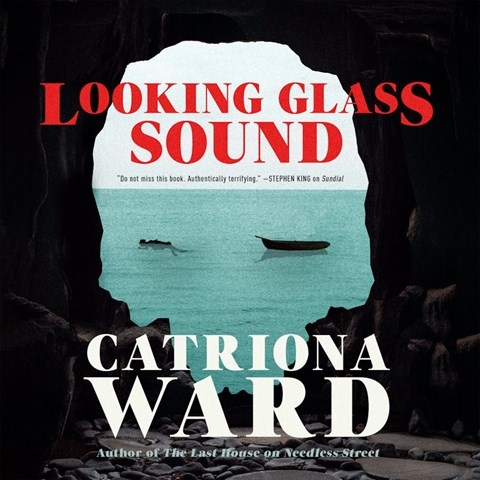 My favorite kind of horror story is as unsettling as it is unpredictable, and Catriona Ward's LOOKING GLASS SOUND absolutely fits the bill. Narrator Christopher Ragland voices Wilder, a naïve and lonely teenager spending the summer in Maine, where he befriends Nathaniel and Harper. But the summer proves traumatic, and adult Wilder is now writing a memoir about the experience of surviving the notorious serial killer called The Dagger Man. Narrator Katherine Fenton voices the mysterious Pearl, a young girl also spending her summer in Maine. Fenton and Ragland both create a seamless listening experience with clearly differentiated characters. They connect emotionally to their characters, conveying their fears as they untangle their realities.