It's time! AudioFile's Best Romance Audiobooks of 2022 are here. This year, AudioFile recognizes six exceptional romance audiobooks for their memorable combination of compelling story and skilled narration. This year's list represents a wide range of titles and narrators, and spending time with these audiobooks, it seems to me that the common thread of this year's notable, diverse list of romance audios is humor. It's more difficult than it seems to convey an audiobook's humor. Sarcastic, witty, or situational, humor depends on the narrator's care with tone, pacing, and phrasing. Among this year's honorees, you'll find an audiobook that you'll love and finish with a smile.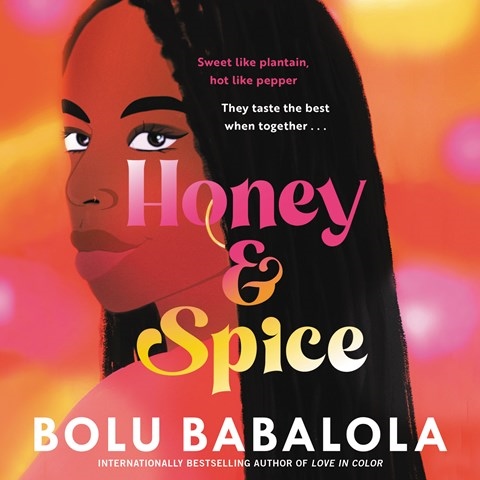 HONEY & SPICE by Bolu Babalola, read by Weruche Opia, is as unexpected as it is powerful. Nigerian-British college student Kiki Banjo despises romance and speaks out against its anti-feminist tendencies to her fellow Afro-Caribbean students via her radio show "Brown Sugar." Entering into a mutually beneficial "fake" relationship with college filmmaker Malakai Korede, Kiki has ample time to examine her preconceptions in the framework of their unlikely courtship. Opia's reading is nothing less than a triumph. Accents, sharply real dialogue, and pop culture references are tossed off in a jangling, dueling dance that will have listeners redefining their relationship with romance audio. Both Opia and Babalola's heroine Kiki are never at a loss for words.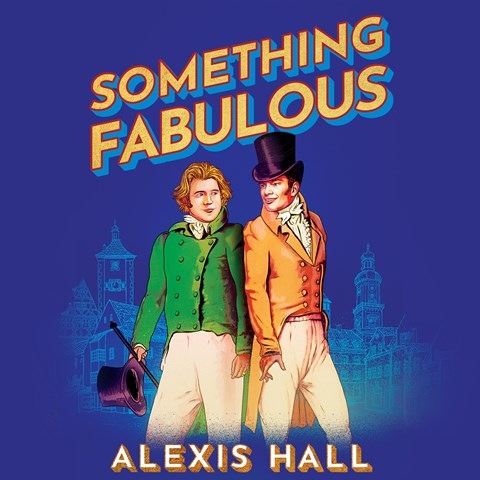 For an immersive romantic journey, look to SOMETHING FABULOUS by Alexis Hall, read by Nicholas Boulton. Valentine, Duke of Malvern, has his well-ordered world upturned when his proposal of marriage is rejected and his almost-fiancée's brother Bonaventure Tarleton insists he rectify the situation. As things go sideways, Valentine finds that Bonaventure is very much to his liking. Boulton's cigars-and-brandy voice is perfectly cast for a historical that doesn't take itself too seriously. He effortlessly jumps from Valentine's pretentious outrage to Bonaventure's pointed insistence and gives the story's cast of characters his full attention. Boulton's talent with historicals is a gift to the genre.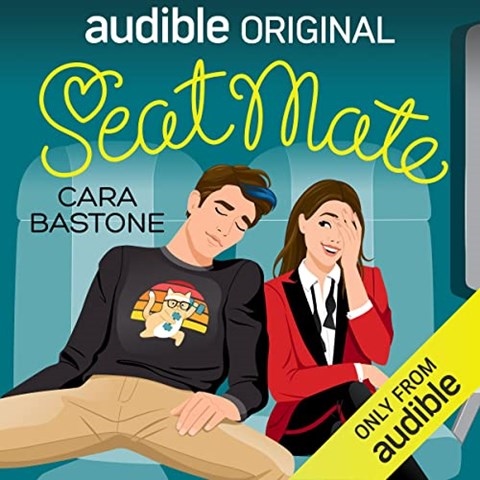 SEATMATE (Love Lines, Book 3) is a hilarious on-the-go listen by Cara Bastone, read by narrators Amanda Ronconi and Zachary Webber with an ensemble cast. Gwen and Sam meet on a frustratingly long bus ride that becomes the point of it all as they realize they relish each other's company. Webber depicts Sam as the perfect traveling companion—warm, funny, and self-effacing—while Ronconi's voice invites Sam's confidences. Her extensive background in humorous romance is obvious in her performance. Expertly layered sound effects and a duet narration make the fun even more real. Plan this listen for a long trip or quiet weekend—it's hard to tear yourself away.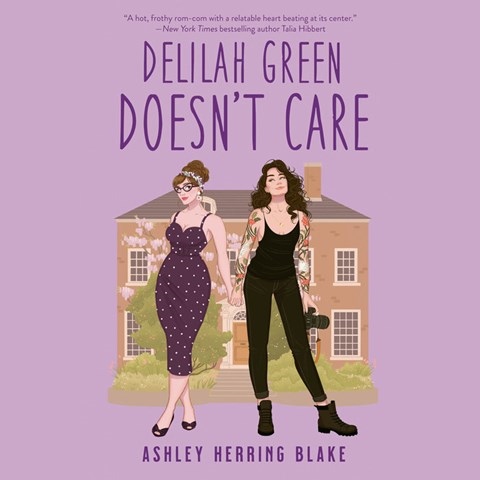 DELILAH GREEN DOESN'T CARE by Ashley Herring Blake and read by Kristen DiMercurio chronicles photographer Delilah Green succumbing to family pressure to photograph her estranged stepsister Astrid's wedding in her old hometown of Bright Falls, Oregon. While there, Delilah reconnects with Claire, and sparks fly. As she contemplates a possible future with Claire and her tween daughter, wedding shenanigans and parenting challenges abound. There's lots of character development for DiMercurio to play with, which she handles thoughtfully. Delilah might be dealing with a tangle of emotions, but listeners will find this fun romance to be perfect escapist listening.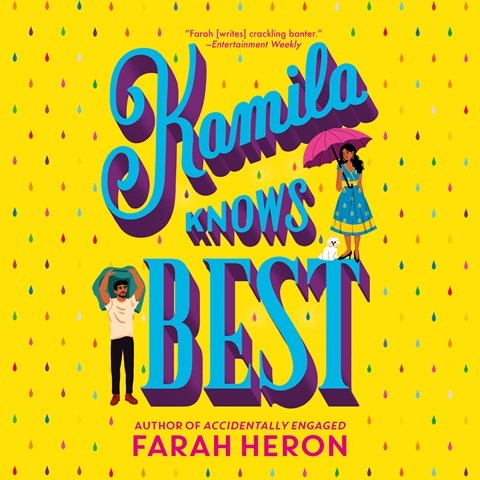 The hustle and bustle of modern life comes into exquisite focus with narrator Soneela Nankani's performance of KAMILA KNOWS BEST by Farah Heron. Listeners meet Kamila Hussain, a career-driven single who juggles new clients, social obligations, and her friendship with Rohan Nasser. Nankani excels at sharing Kamila's aspirations and moments of desperation. She intuitively understands and expresses Kamila's occasional self doubt in a way listeners will relate to. And she plays up the humor in small disasters in a lively way. Nankani's assured reading highlights even small details of food, dress, and pop culture that together create a memorable listen.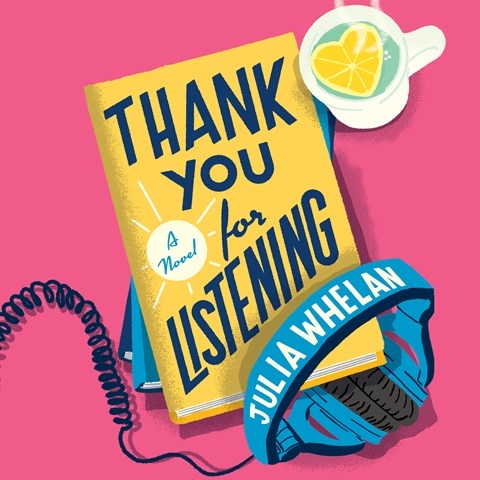 It seems fitting to finish this year's Best Romance Audio of 2022 list with THANK YOU FOR LISTENING, written and narrated by Julia Whelan. A romance audiobook about a romance audiobook narrator? Audiophiles will find it impossible to resist such a meta experience! In Whelan's story, narrator Sewanee struggles to get back on an even keel after a traumatic event. As she returns—somewhat unwillingly—to romance audio, her work with a mysterious male narrator yields an unexpected attraction. Whelan voices Sewanee's black humor as central to her worldview post-accident, and listeners will appreciate a romance that isn't sugary sweet. Whelan's story is as much about the romance of audio as anything else. This creates a listening experience that may break the third wall separating listeners from the characters, giving rise to something of a philosophical thought experiment. Whelan's narration ensures the romance and the audio elements are perfect complements to each other, perfectly delivered. You can hear more about the audiobook from Whelan herself on the Behind the Mic podcast.
Julia Whelan photo courtesy of the narrator; Zachary Webber photo courtesy of the narrator.