AudioFile spoke with author and illustrator Grace Lin and narrator Lisa Ling about Grace's new book and audiobook for young listeners, CHINESE MENU: The History, Myths, and Legends Behind Your Favorite Foods.
AF: Grace, Lisa Ling gives a beautiful performance of CHINESE MENU.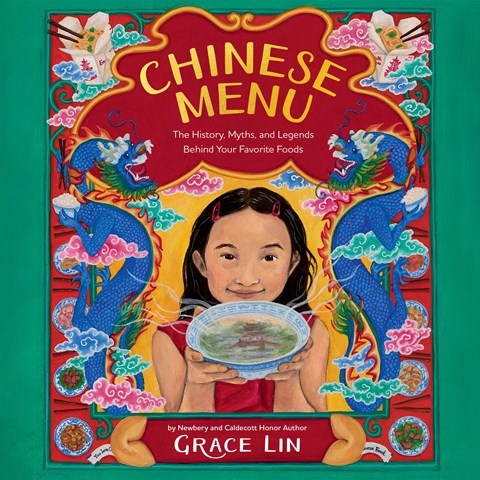 Grace Lin: Having Lisa narrate was such a gift. Hachette Audio had sent me a couple samples of other possible narrators and, even though very talented, didn't quite fit. This book is about American Chinese food; and while I wanted to show the Chinese roots of this food, I also wanted to establish that this food is just as American as hot dogs or apple pie. So while we needed someone who could pronounce the Chinese words and names fluently, I did not wish for the person to have an accent. Lisa was absolutely perfect. Not only as a narrator, but as a person and public personality—someone who is proud of her heritage but is also absolutely American.
AF: Lisa, tell us a little bit about your approach to narrating this book, particularly knowing that it's geared toward an audience of young listeners.
Lisa Ling: I had so much fun narrating CHINESE MENU. So many of the stories involve larger-than-life characters like dragons and the heavens themselves. So I read animatedly and tried hard to make the folklore come alive.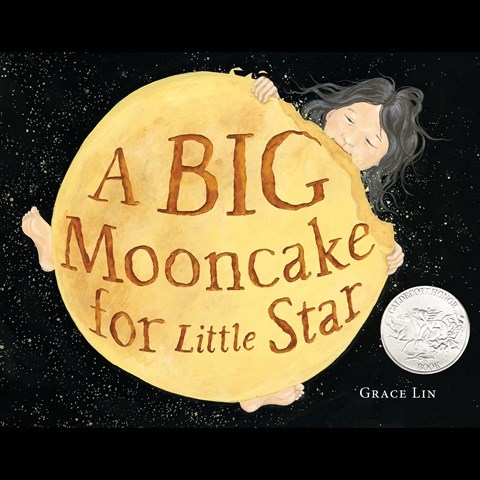 AF: Grace, CHINESE MENU is a very visual book, full of your illustrations—what will young listeners get from the audiobook that might enhance their experience of reading the book in print?
GL: An audiobook is such a wonderful way to read a book, especially in conjunction with the printed book. If the reader listens to the book first, my hope is that when they see the illustrations, a million bells of recognition ring for them. I hope that the illustrations become wonderful easter eggs for them, reminding them of the little details that they already knew from listening to the stories. If the reader is listening and looking at the book at the same time, I think the audio narration will make the stories come even more alive. And for those inexperienced with Chinese words or names, the audio narration makes the unknown feel familiar—and easier for the listener just to enjoy the story and images!
AF: Lisa, were there any facts or stories in Grace's book that struck a chord with you—either because they were new to you, or because they were familiar?
LL: If you grew up observing the customs around Chinese food like I did, you often had Buddha's Delight during Lunar New Year, and you always knew not to ever stick your chopsticks straight up into your rice bowl. Learning the background of so many of the things that have become rote in Chinese and Chinese American culture was just fascinating. I find myself drawing from what I learned in Grace's book so often now when eating Chinese food with friends and family.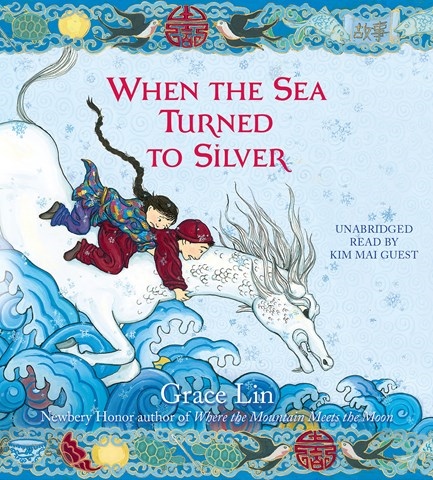 AF: Are you audiobook listeners yourselves? If so, when do you do your listening, and what are some recent favorites?
GL: I am a huge audiobook fan. In fact, except for an odd beach day in the summer, all my reading is done via audiobook. I have to admit, right now I am listening to a lot of nonfiction—mainly because I do my listening while exercising, and it is easier to listen to nonfiction when building up a sweat! My daughter has just become a teen, so I have been listening to UNTANGLED: Guiding Girls through the Seven Stages of Adulthood by Lisa Damour, but I also enjoyed FOUR THOUSAND WEEKS by Oliver Burkmann and THIS CREATIVE LIFE by Sara Zarr. Some great fiction includes Jon Cho's TROUBLEMAKER and Mitali Perkins's HOPE IN THE VALLEY.
LL: I love listening to audiobooks, particularly on long drives. My favorite audiobook narrator is Barack Obama because I feel like the former president is along for the ride with me and telling me his story and sharing his wisdom. I'm currently listening to LIVING RESISTANCE by Kaitlin B. Curtice.
AF: Is there anything else you'd like to share with us about CHINESE MENU?
GL: I hope people listen to the author's note! That's the only bit I personally narrate—I like to leave the storytelling narration to the professionals but the author's note I prefer to do myself. That is because the author's note is where I am truly talking directly to the reader. I tell them all the important bits I hope they got from the book, but really, just how glad I am to have them as readers. Because I am!
LL: I want to apologize to the audio engineers who recorded the book because reading the fantastic and fantastical stories around my favorite cuisine made my stomach growl profusely. It was hard to get good takes during certain stories because I became so ravenous for Bird Nest Soup and Scallion Pancakes. I'm getting hungry just reflecting on the vivid stories as we speak!
Lisa Ling photo by Sonja Flemming/CBS via Getty Images; Grace Lin photo by Danielle Tait