I often tell people that family sagas are my favorite kind of novel. I have read hundreds, probably, and I haven't gotten sick of them yet. There are so many different kinds of families, and there's so much rich emotional territory to explore in familial relationships—I don't see how I could ever get bored with reading them! But, having read so many, I am always delighted when I come across a family saga that feels new in some way. These three novels cover all the complicated themes so often found in family sagas—parent-child relationships, generational differences, buried secrets—but they utilize unique and creative structures.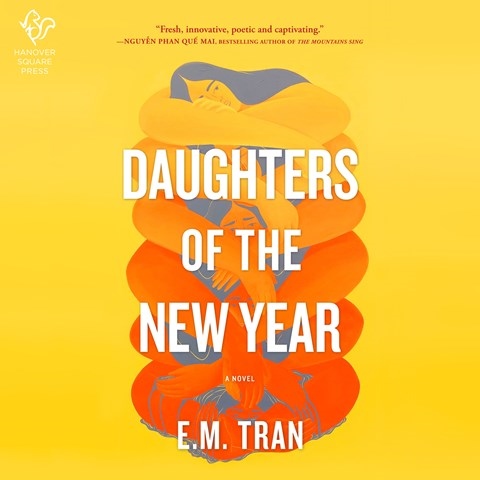 E.M. Tran's debut novel DAUGHTERS OF THE NEW YEAR is a centuries-spanning epic that tells the story of five generations of women in one Vietnamese family. Narrator Lulu Lam navigates the many POV characters with ease, and she also seamlessly follows the novel's unique narrative approach. Beginning in contemporary New Orleans, the story moves backward in time, revealing new layers of memory and character with each jump. Lam voices the present-day matriarch, Xuan Trung, with a Vietnamese accent that reflects her history and connection to two countries. When each one of her three daughters takes up the story, Lam effortlessly gives them unique voices—the sisters sound similar in some ways, but they all face different challenges and have different feelings about their family's lineage. Their differences come through in Lam's narration.
Following a family back in time might be confusing in the hands of a less talented author, but Tran handles it with grace. It's such an interesting way to tell a story, as it captures the way most of us understand our families—we only learn our ancestors' stories after the fact, if we ever do, and often the profound effect those ancestors have on our own lives isn't clear until we're well into adulthood. This moving multigenerational epic is both intricate and intimate, and Lam's narration captures its quiet domesticity and its sweeping political scope.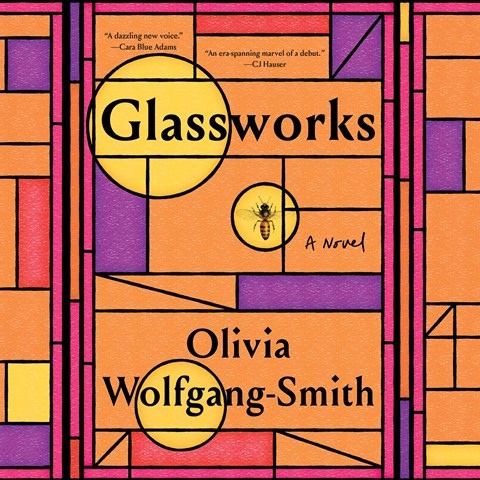 Olivia Wolfgang-Smith's debut GLASSWORKS also moves through time in an unusual way, although not backwards. It's split into four distinct sections, each focusing on a different character, all of whom narrator Katherine Littrell brings to life with nuance and spirit. In 1910, a Boston heiress falls in love with a Bohemian glassblower. In the 1930s, her college-age son Edward struggles with a crisis of faith, and in the 1980s, a middle-aged queer window washer has a life-changing encounter with a young actress. In 2015, a grieving twenty-something, adrift and aimless, attempts to make peace with a family history she's never truly understood. Littrell gives all of these characters wonderful voices, her narration firmly grounded in each place and time period. She gives the glassblower and naturalist from Bohemia a thick accent, his gentle voice tinged with wonder. Edward's voice is plaintive and earnest, full of timeless angst.
Though all of the characters are connected via complicated family ties (by blood and choice), we see them only at pivotal moments in their lives before the story moves on to the next generation. This creates so much tension, as the listeners often know more about a character's parents or children or siblings than they do. Littrell's performance highlights this often unbridgeable distance between generations—just as we're settling into the rhythm and cadence of one voice, we're swept away into a new one.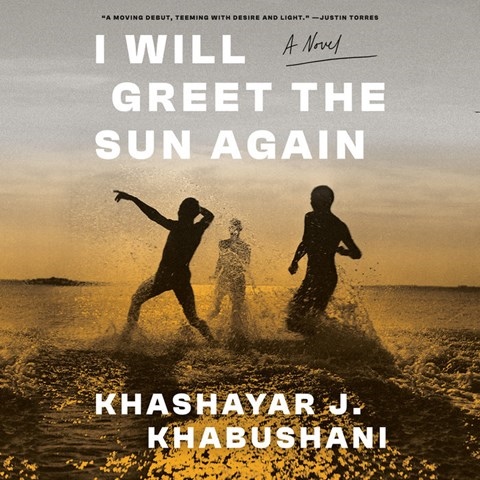 Unlike GLASSWORKS and DAUGHTERS OF THE NEW YEAR, I WILL GREET THE SUN AGAIN by Khashayar J. Khabushani remains firmly in one point of view. Sean Rohani gives a moving, heartbreaking performance as K, the queer Iranian American narrator of this quiet coming-of-age novel. It covers the years from K's childhood in L.A. in the 1990s to when he leaves home as an almost-twenty-year old in the early 2000s, but there is little exposition. Instead, the story unfolds in a series of vivid scenes. We move with K from moment to moment—sitting on the stoop with his best friend and crush, playing basketball with his brothers, being driven to the airport in the middle of the night for a sudden trip to Iran. Rohani's narration is understated but impactful. He fully embodies K as he is in each moment, voicing his fear and desperation in heartbreaking scenes with his abusive father, and his easy, unguarded delight in scenes of play with his brothers. Though centered on K, this poignant novel illuminates so much about fathers and sons, immigrant families, queer adolescence, sibling bonds, intergenerational trauma, and the small daily details that so often define our lives.