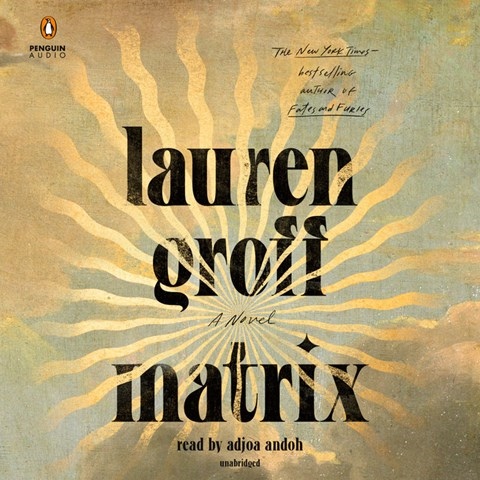 Adjoa Andoh is one of AudioFile's 2022 Golden Voice narrators. She is a well-loved British actor of stage, screen, and radio, and she has brought hundreds of audiobooks to life for listeners over the years, many of them winners of Earphones Awards. She has been recognized on AudioFile's annual Best Audiobooks lists for her narrations across a range of genres, including Lauren Groff's historical fiction MATRIX, Nnedi Okorafor's fantastical sci-fi REMOTE CONTROL, and Talia Hibbert's lively contemporary romance GET A LIFE, CHLOE BROWN.
Adjoa Andoh speaks with host Jo Reed on our Behind the Mic podcast about her career in acting and in audiobooks, the power of acting, and the incredible success of Bridgerton, the Netflix series in which she plays the scene-stealer Lady Danbury. Listen below to hear about all of the passion and care she brings to the art of storytelling.
Partial Transcript
Jo Reed: Now tell me, when did your love of acting begin?
Adjoa Andoh: As I left the womb, probably. I was just that kid, you know, the one that's always dressing up. I used to write stories. I used to direct plays. I used to make books. I would stitch paper together, and all of that stuff. I lived in a tiny rural Cotswold village. We moved there from Leeds when I was three, so I had a very strong, northern Yorkshire accent, and I was moving to the very rural West Country. So it's, you know, they're chalk and cheese. So I already had that delineating me as from elsewhere, and then, you know, we were the Black people for about a million miles. And it's the 1960s. So making a fictional world was sort of logical, I guess, in retrospect. I was the kid who could make people laugh. I loved stories. I loved acting. We were a house full of readers, always reading, and I could also fight people. I learned how to do that pretty quickly, and use a combination of all those things to keep myself going.
Jo Reed: And what about deciding on acting as a career, which is a quantum leap?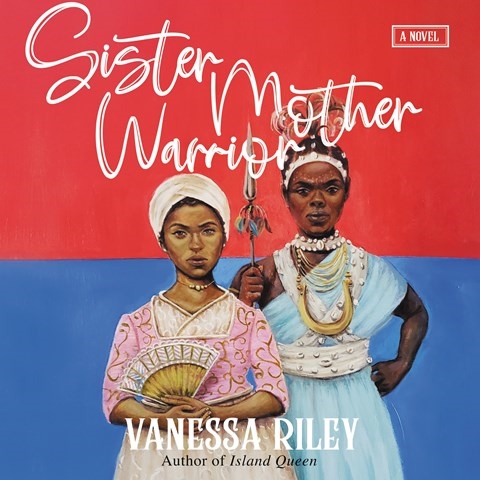 Adjoa Andoh: Yes, well, as you can imagine, amongst the cows and sheep, there was not a lot of talk about going to drama school or anything like that. People just didn't do that where I lived. Acting was so left field. So I was in all the school plays, and I would go and see shows at the amateur dramatic society, although I never joined that. But I do remember going to see a play when I was 16. I was doing my A levels. I was anorexic. My parents were getting divorced. I was depressed. And the only subject that I enjoyed doing was drama, and you weren't allowed to study drama until you were doing A levels. So you had to be a serious academic student before they let you get involved with that nonsense, because it wasn't considered a proper subject. So, one of the things we had to do was go to the theater and write, you know, a report. So I went to see a play called Plenty by David Hare, 1979. Sat up in the cheap seats and wept my face off for two hours. It's about a young woman during the Second World War who gets sent on special ops missions into France, underground, working for the Resistance against the Nazis, and her life is transformed. And I knew when I saw that play, there was something about that sense of finding your best self that I was yearning for, and the sense of being lost that I was experiencing, that I had felt from the character on the stage so deeply that it made me weep.
And I think at that moment, I really understood the power of theater, and the power of acting, and that transformational ability of storytelling to bring people and experiences together in unexpected ways. And I have told that story a lot, particularly to drama students or young actors, to say, there may be somebody in the audience who needs you to save their life. So never phone it in. Always be authentic and real, because you're doing soul's work, and you need to give it the reverence and the attention that it needs, because it's important. So that's a little speech I trot out to acres of students, relentlessly. Being an actor's not about being famous, it's about studying your craft and being the translator of what was in the writer's mind, through the character, into your heart, and from your heart to the audience's heart.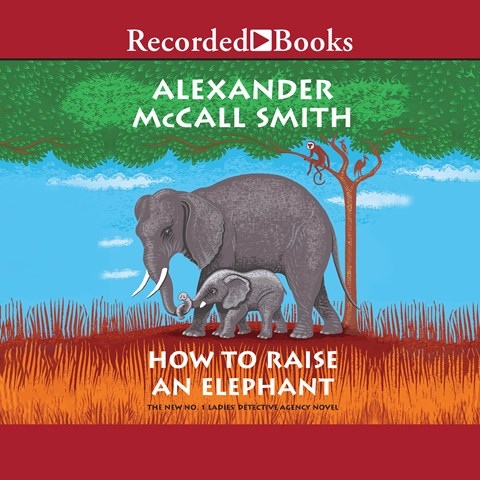 Jo Reed: And how did you move into audiobooks, Adjoa?
Adjoa Andoh: Audiobooks, I started doing them in the early '90s, when everything was still recorded onto cassette. And I started off doing English as a foreign language. There were lots of teaching tapes. So you would do little dramas, speaking very slowly, for audiences who were learning English. So that was my first audio world. And then from that, my first audiobook was the very first Alexander McCall-Smith, THE NO. 1 LADIES' DETECTIVE AGENCY. And in fact, next month, I'm going to be recording the latest one. So I'll have done every single No. 1 Ladies' Detective Agency audiobook since he started doing them. So it's quite a long time now. And from that, then I just started doing everything. I also animated stuff, lots of audiobooks for kids, training stuff for organizations, all that sort of stuff. And then more and more audiobooks, alongside loads and loads of radio. I adapted stuff for radio as well. I produced stuff for radio . . . I'm sort of protective over doing it well. Because I like to listen to it.
Jo Reed: How do you prepare? How do you prepare when you're about to narrate an audiobook?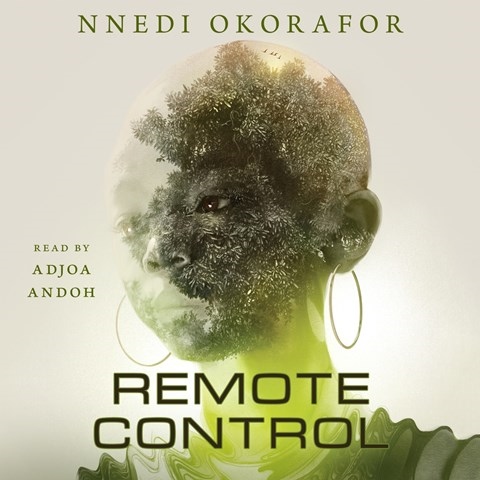 Adjoa Andoh: I get a real range of books, which I love. I get lots of sci-fi stuff, and I get lots of crime-y stuff. A bit of romance stuff. But I get a lot of any combination of the above, set somewhere where there are people who speak different languages. So I will get stuff that's set across the African diaspora pretty regularly. Sometimes the South Asian diaspora as well. And I speak French and German. I'm all right with pronouncing those languages correctly. If we go further afield, I'm very insistent on, in the first instant, if you want me to do a book and it has other languages in it, or it has pronunciations from countries from across the globe, you have to send me all the pronunciations ahead of time. I want place names, people's names pronounced by a native speaker, and if there are sentences in another language, I want a native speaker to record them slowly, and then at natural conversational speed, so that somebody listening to the story, who speaks that language, is not going to be thrown out of the story by being cross at mispronunciations, or something so garbled, they can barely understand what's being said. So I'm really hot on that stuff, because I just think it's disrespectful not to. And I would be embarrassed to do otherwise. So that's the first step. Get me the pronunciations. I will read the text through, particularly so, you know, you don't have the classic thing of, right near the end, a character goes, "And as I returned to the Welsh hills of my childhood," and you've done them, I don't know, as if they've come from Birmingham or something. And you're like, "Oh no! The whole book!" Ring-fence yourself now from the horror.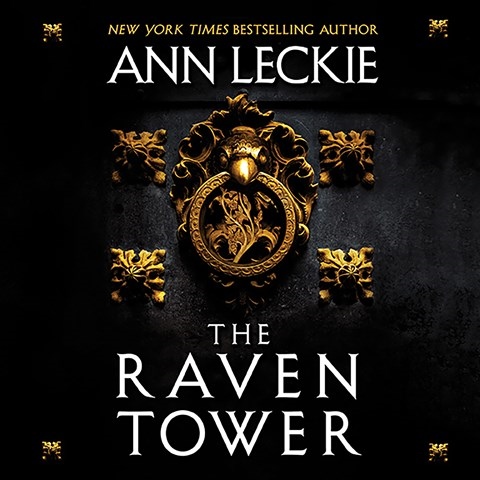 Sometimes, I don't read right to the end of a book, particularly if it's a thriller, because I want the excitement, like the reader, of finding out whodunnit. So I'll read that live, as it were. And I love doing that, because I want that excitement in my voice and the shock of discovery and all those things. And then I think the other thing that I try and identify is, whose is the voice, the narrator's voice, if there is a narrator? Who are they speaking to? Are they a reliable narrator, are they an unreliable narrator? Are we traveling through time? Are we going to have a character who starts at 15 and ends up at 85? And then I think about where they may be from. I think about their history, and then when I'm actually narrating, I try to zone out of the world I'm in. So I hate being interrupted if I'm in mid-flow. It's like, don't interrupt me. Let me get to the end of it. And then I can just get lost in the story. It's almost like being a spiritualist or something, and the voice comes through from wherever it is, and it comes out of your mouth.
--
Discover more of Adjoa's audiobooks on her audiography page.
Photo of Adjoa Andoh by Suki Dhanda