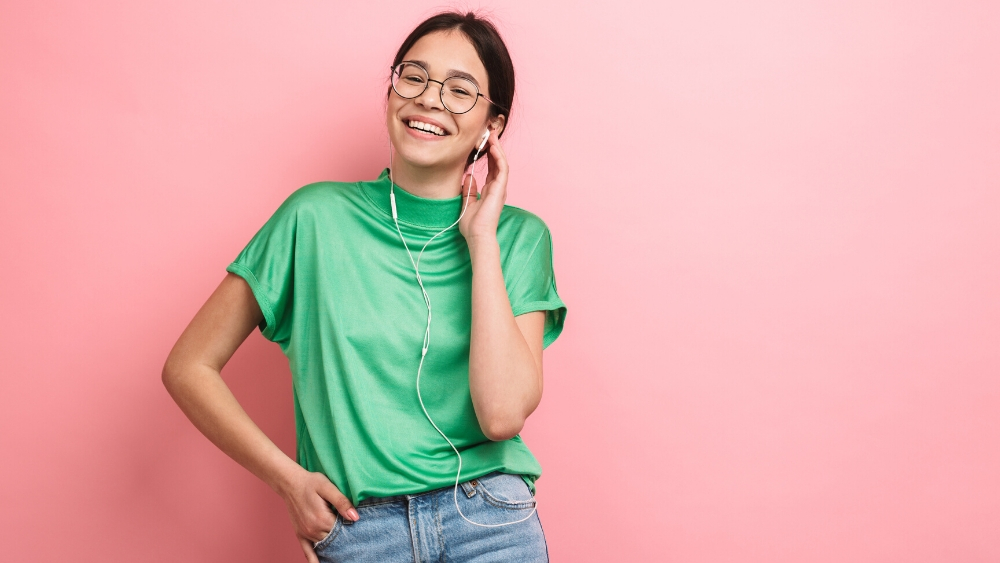 What's a grandmother to do? My 6-year-old grandson has become so enraptured with listening to Jim Dale's reading of the HARRY POTTER series that he drew a lightning bolt on his forehead. He did a good job of it—and he did it with a permanent ink marker. Needless to say, his parents weren't happy, and I had to try very hard not to laugh when this was revealed on our FaceTime call this week. I was just glad he didn't decide to do it on his 4-year-old sister's forehead as well. Ah, the power of audiobooks and children's imaginations!
One of the greatest challenges I see parents facing with children home and in their care 24/7 is how to educate, engage, and entertain without having them glued to a screen. Audiobooks are a great solution, and the Harry Potter series is a great place to start. They can be downloaded for free from most public libraries now through their library apps, such as Overdrive or Libby. (For Harry Potter fans, you can now listen to J.K. Rowling's THE TALES OF BEEDLE THE BARD. This is a novella (a collection of five fairy tales) that grew out of the Harry Potter world of wizardry. The audiobook is narrated by a talented full cast.)
In my neighborhood I've been seeing parents taking young children out for walks. Usually the adult is glued to their smartphone and the child is just walking next to them. Why not both plug into an audiobook while you walk? The kids will walk a lot farther, and you can laugh and share the experience.
Following are some mystery/thriller (and fantasy) picks for young listeners (I find in the children/YA category the genres are often blended). You might consider sharing these audiobooks with your children and teens. Listen together—make it a family experience.
GHOST SQUAD
by Claribel A. Ortega, read by Almarie Guerra
Scholastic Audiobooks
Almarie Guerra performs this tale that combines Dominican folklore, family secrets, and ghost hunting as Lucely Luna and her best friend Syd work to solve a decades-old mystery. What a wonderful way to get kids seeing themselves in books and talking about different cultures.
GOLDIE VANCE: THE HOTEL WHODUNIT
by Lilliam Rivera, read by Frankie Corzo
Hachette Audio
AudioFile Earphones Award
This will provide children with a more traditional detective novel experience appropriate for the 8+ age group as teen detective Goldie Vance shows off her skills and determination, and Frankie Corzo pulls off a classic hardboiled detective tone in the narration.
GHOST GIRL IN THE CORNER
by Daniel José Older, read by Anika Noni Rose
Dreamscape
AudioFile Earphones Award
For teens, you might consider a recent Earphones Award winner, GHOST GIRL IN THE CORNER. This is a novella, so it's only three hours long, which might make it a good introduction to audiobooks. Furthermore, narrator Anika Noni Rose does an exceptional job in performing the many characters. If your kids enjoy it, they'll love the full Shadowshaper series.
EASY PREY
by Catherine Lo, read by Nick Mondelle, Elizabeth Cottle, and Jack Meloche
Dreamscape
EASY PREY will be available via audiobooksync.com from 6/11-6/17. SYNC is a wonderful free service in its 11th year that launched its 2020 program on April 30. If you have teens in your circle, I would encourage you to introduce them all to SYNC. EASY PREY addresses the very modern issue of the negative impact of social media by focusing on three characters, each performed by a different narrator.
Enjoy your family; enjoy listening together. And please stay safe and use audiobooks to stay sane!