Get ready for a spine-tingling season of chills and vampiric horrors with AudioFile's Audiobook Break podcast! In anticipation of the fifth season of Audiobook Break—Bram Stoker's DRACULA!—narrator Gildart Jackson and Dracula Daily's Matt Kirkland joined AudioFile's Michele Cobb to chat about the lasting impact of DRACULA in pop culture, why they both loved serializing the timeless vampire story for their audiences, and more. Watch their discussion below.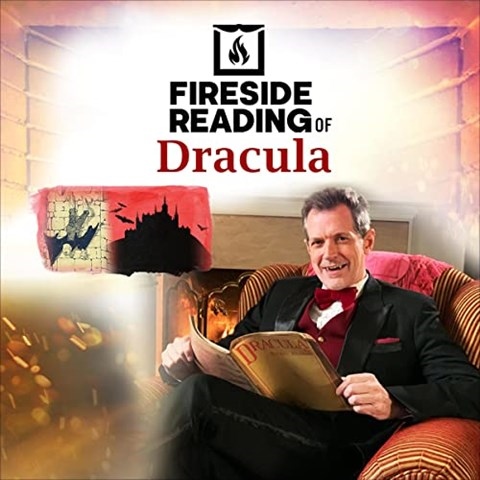 Gildart Jackson narrates his FIRESIDE READING OF DRACULA with undisguised delight, letting listeners enjoy a masterpiece of horror on audio. Gildart has narrated more than 300 audiobooks and won multiple awards, and since COVID-19 lockdowns began, he has been offering free daily Fireside Readings of classic books on Instagram and YouTube. Gildart's entire family works on Fireside Readings—Gildart reads, Melora directs, Rory draws the illustrations, and Piper writes and performs the songs. It's a true family affair.
Matt Kirkland's Dracula Daily email newsletter has become "the internet's biggest book club." Matt shares how during the early days of COVID, he and his daughter realized how Bram Stoker's epistolary tale is told through letters and diary entries throughout a summer and fall, and Dracula Daily was born. Now fans check their email messages with bated breath hoping for missives from all of DRACULA's characters, reordered as they occur chronologically in the novel.
Listeners will get to follow along with DRACULA on our free Audiobook Break podcast starting October 17th, with new chapters arriving every Monday, Wednesday, and Friday. Subscribe now!