"Somebody said once that it's really funny and seems fitting that Matilda grew up to be an audiobook narrator," actor Mara Wilson tells us. When she was 9 years old, Wilson starred in the 1996 film version of Roald Dahl's MATILDA, about a little girl who loves books. "In fact," Wilson says, "one of my earliest memories—I think my mom couldn't find a babysitter, and I maybe had an ear infection or something like that—so she just wrapped me up in blankets in my pajamas and put me in the back of the classroom because she was reading Matilda to my brother's class, and she was performing all of the characters, and her narration was just so action-packed, and so exciting, and I remember being just captivated. And obviously that book would go on to be a big part of my life later on."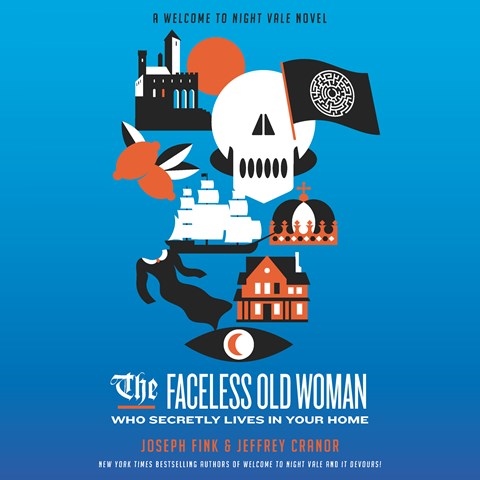 Though she's continued to have a great love for stories and storytelling, Wilson's career has only recently turned to narration. Her first audiobook was her 2016 memoir, WHERE AM I NOW? True Stories of Girlhood and Accidental Fame.
"And then I was fortunate enough to work with my friends Joseph Fink and Jeffrey Kramer on their audiobook. I had done a voice for this cult podcast hit called 'Welcome to Night Vale.' They wrote a book called THE FACELESS OLD WOMAN WHO SECRETLY LIVES IN YOUR HOME and asked if I would narrate it, and I absolutely loved it. At the time I thought, 'Oh, I'm more of a writer these days, I think my acting skills have kind of atrophied, I'm rusty,' but I did the book, and Jeffrey sent me a text saying, 'We love this, and you are such a great actress.' I was blown away by that comment."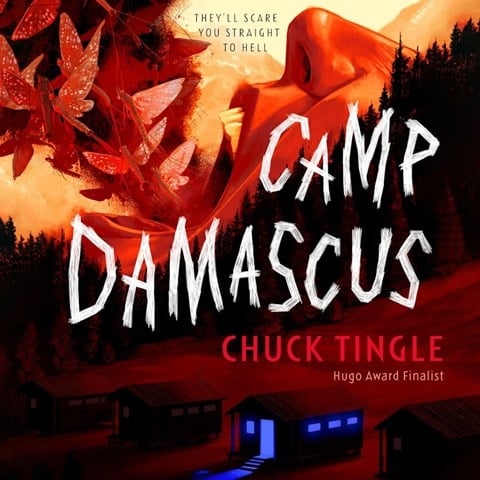 Wilson recently narrated the horror novel CAMP DAMASCUS, written by another cult favorite, author Chuck Tingle. "I started working with Chuck because he was working with 'Welcome to Night Vale.' I was always amazed by how kind and wholesome he is. He sent me a message saying, 'Would you like to record my debut novel?'" Wilson says she related to the main character deeply. "I am very, very analytical and a bit obsessive, so Rose's need to memorize facts and her compulsions and such are something that, especially as a person with OCD, I very much understood."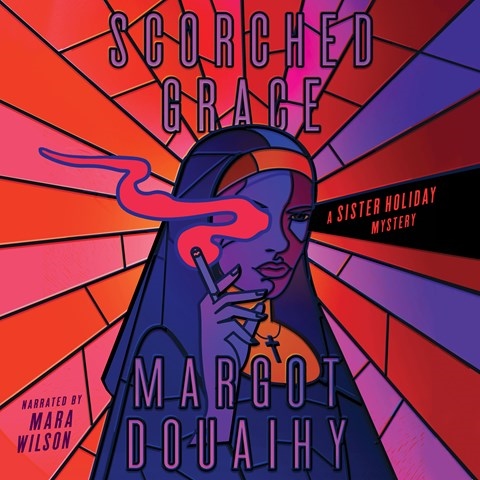 Though Wilson stresses she's still a novice as a narrator, she won an Earphones Award for her performance of Margot Douaihy's SCORCHED GRACE, about a queer, tattoo-covered, mystery-solving nun, and another as part of the ensemble cast of ALISON BECHDEL'S DYKES TO WATCH OUT FOR.
Wilson is looking forward to more stories, and to continuing to hone her craft as a narrator. "Most days, it's the best job I've ever had. Even when it's hard, it's still fun."
Jennifer Dowell is AudioFile's Managing Editor
Photo by Ari Scott