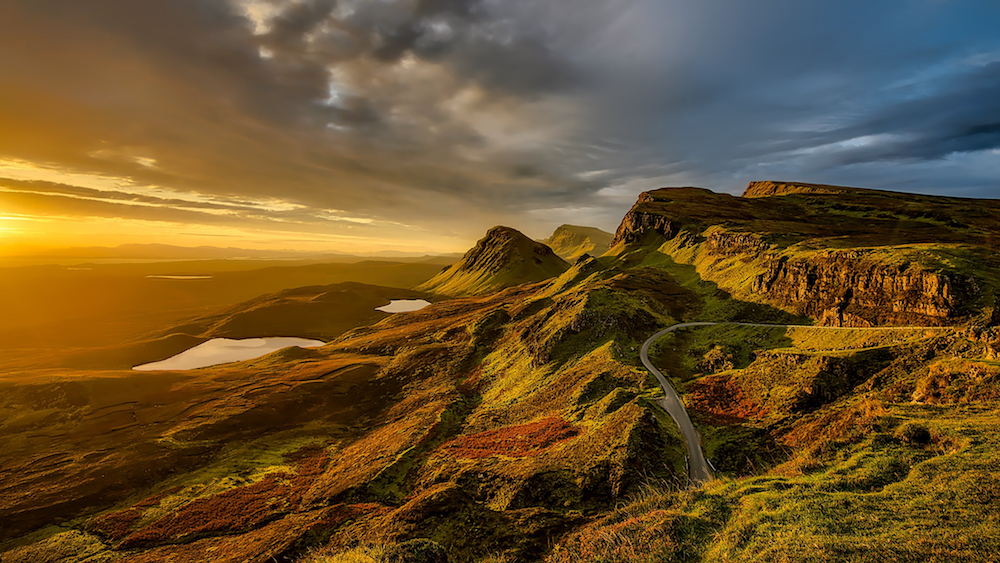 Having just spent several days with a wonderful colleague from Scotland, I find myself drawn into the world of Tartan Noir. It's not just the lovely accent, but also the complexity and grit of Glasgow and Edinburgh contrasted with the misty, mysterious Highlands that makes this part of the world a perfect setting for mysteries.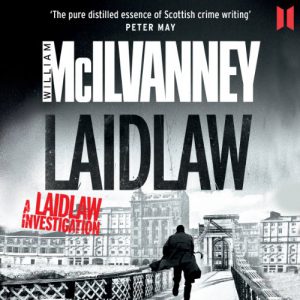 William McIlvanney became the "father of Tartan noir" when he released his crime novel LAIDLAW, set in his hometown of Glasgow. The author narrates the audiobook, so you get to hear his voice in the words, the accent, and the full delivery. While the book was published in 1977, the audiobook wasn't released until 2013. The novel was celebrated for bringing to life the real, gritty, working-class side of Glasgow.
Two other major contributors to Tartan Noir are Ian Rankin and Val McDermid.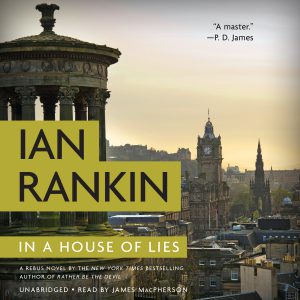 Ian Rankin is now into his twenty-second book in the Detective Inspector John Rebus series set in Edinburgh, IN A HOUSE OF LIES. On his website, Rankin explains that Oxford has Inspector "Morse," as in the code, so he gave Edinburgh "Rebus," as in the puzzle. While there have been several narrators through the history of the series, Earphones Award winner James MacPherson seems to have captured the voice of John Rebus; his one-time partner, the English accented Siobhan Clarke; and the other characters who fill out the colorful cast of these audiobooks. Listeners who want an added treat can download a free interview session with Rankin on Audible.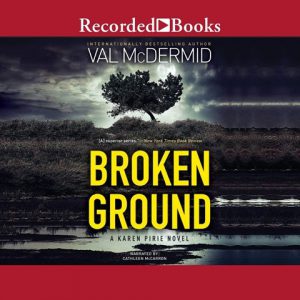 In a very good Crime Reads article on Tartan Noir, Val McDermid writes: "I think the crime novel is a three-legged stool—character, plot, and a sense of place. If we don't inhabit the landscape, we are immediately adrift." McDermid takes that sense of place seriously; she recently published a photo/essay tribute to her homeland, MY SCOTLAND (not an audiobook). McDermid, who has several crime series going, is probably best known for the Wire in the Blood series featuring psychologist Dr. Tony Hill and Detective Carol Jordan, also adapted as a TV series. Fans are anticipating the newest release in this series, HOW THE DEAD SPEAK, due out in September in the U.S. Narrator Cathleen McCarron won an Earphones Award for her performance in the latest (book 5) in McDermid's Karen Pirie police procedural series, BROKEN GROUND.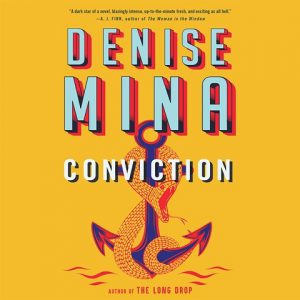 This is the same narrator who brings to life Denise Mina's stand-alone audiobook, CONVICTION. The audiobook begins in Glasgow with Anna McDonald, a young woman who suddenly finds herself abandoned by her family and obsessed with solving a true crime she encounters in a podcast, which she's eerily connected to. And if you enjoy listening to podcasts, you can learn more about this intriguing audiobook on the Behind the Mic with AudioFile Magazine podcast.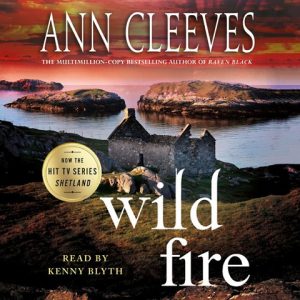 I can't conclude a discussion of Tartan Noir without a mention of Ann Cleeves, who takes us up to the Highlands and out to the Islands. Crime books in these settings have been identified as a sub-genre, labeled "Tweed Noir." The final edition in Cleeves's Shetland Island series (book 8), WILD FIRE, is wonderfully narrated by Earphones Award winner Kenny Blyth.
The audiobooks mentioned here are just a sampling of the rich list of Tartan (and Tweed) Noir for listeners to explore. Now I really do have to find an excuse to travel there—and take Val McDermid's book on Scotland with me as a guide.