It's a true delight for audiobook listeners when a story is brought to life by more than one narrator. It's akin to experiencing a personalized theatrical performance delivered directly to your ears. Some audiobooks employ separate narrators to portray specific characters in distinct chapters, while others assemble a full cast of interacting characters. Below, we recommend some recent examples of audiobooks that masterfully showcase the magic of multiple voices.
CROSS DOWN: Alex Cross, Book 31
by James Patterson and Brendan DuBois, read by William Stephens, Kiff VandenHeuvel, Mela Lee, Inger Tudor, Zeno Robinson, Wayne Carr
Hachette Audio
In this departure from the usual Alex Cross fare, fans will find themselves pleasantly surprised as Cross takes a back seat, allowing his partner, John Sampson (performed brilliantly by William Stephens), to take center stage. The storyline revolves around Sampson's efforts to unravel a looming threat to the United States, stemming from seemingly unrelated domestic terrorist groups. With a full cast, male narrators don't have to stretch to voice female characters and visa-versa. The interplay of distinct voices within a chapter creates a captivating listening experience that complements the intense plot.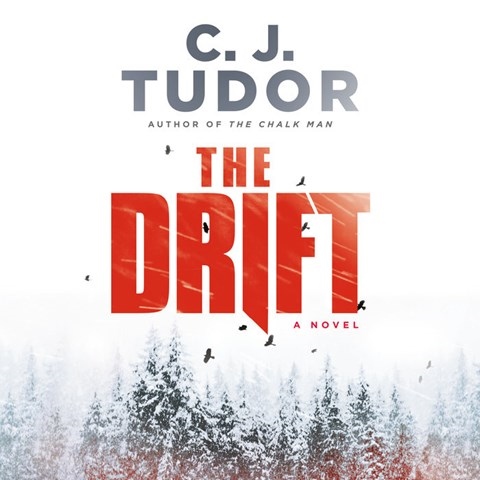 THE DRIFT
by C.J. Tudor, read by Richard Armitage, Nathalie Buscombe, Rachel Handshaw
Random House Audio
In THE DRIFT, listeners are treated to a trio of narrators portraying three characters, each sharing their own perspective in a world teetering on the brink of collapse. Richard Armitage voices Carter; Nathalie Buscombe portrays Hannah; and Rachel Handshaw narrates Meg's story. This multiple-narrator approach simplifies the task of keeping track of the intricate pieces of this apocalyptic puzzle, resulting in a truly gripping listening experience.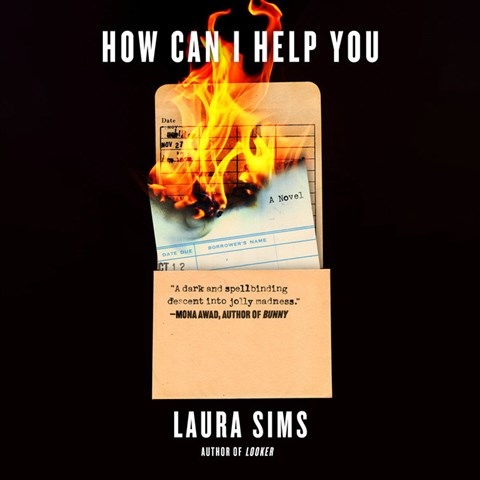 HOW CAN I HELP YOU
by Laura Sims, read by Carlotta Brentan, Maggi-Meg Reed
Penguin Audio
In this tale of intrigue, Patricia (voiced by Carlotta Brentan), a writer working as a librarian, crosses paths with Margo (performed by Maggi-Meg Reed), a fellow library employee harboring a murky past that seeps into her present. Patricia becomes increasingly suspicious of Margo's congenial façade and embarks on a relentless quest for answers. This cat-and-mouse game between two intriguing characters is ideally suited for audio delivery by the two masterful performers.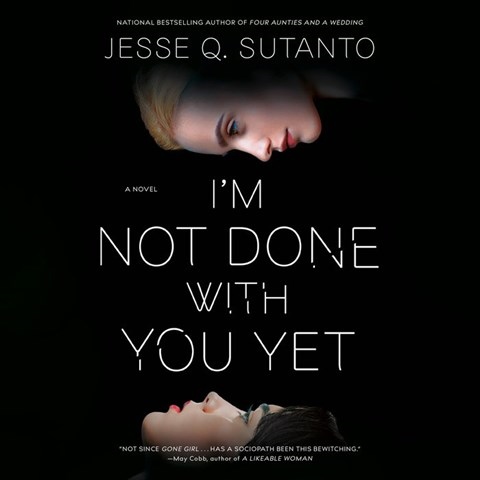 I'M NOT DONE WITH YOU YET
by Jesse Q. Sutanto, read by Yu-Li Alice Shen, Saskia Maarleveld, Leiana Bertrand, Eunice Wong
AudioFile Earphones Award
Penguin Audio
This audiobook boasts an ensemble of four narrators, each bringing their unique voice to the plot. The majority of the story is performed by Yu-Li Alice Shen as Jane, a moderately successful author reminiscing about her time in Oxford, where she met her best friend, Thalia. Thalia, voiced by Saskia Maarleveld, conceals a dark and menacing secret beneath her success and authenticity. Leiana Bertrand opens the story narrating the first chapter, setting the stage, while Eunice Wong concludes the audiobook with the perspective of a classmate named Ani. For aficionados of psychological thrillers, this Earphones Award-winning audiobook delivers an irresistibly compelling listening experience.
These audiobooks exemplify the extraordinary impact of multiple narrators, transforming each story into a rich and immersive auditory adventure. Whether you're a fan of suspense, apocalyptic tales, or gripping mysteries, these audiobooks offer voices that elevate the listening experience to new heights. So, dive into these audio treasures and let the magic of multiple narrators transport you.