New Releases September 2017 - November 2017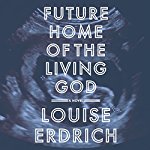 FUTURE HOME OF THE LIVING GOD
by Louise Erdrich
Read by Louise Erdrich
In this dystopian future where women appear to be giving birth to evolutionary throwbacks, a young Ojibwe woman must protect herself and her unborn baby. Erdrich is always a canny narrator of her own work.
Release date: November 14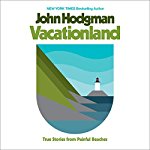 VACATIONLAND: True Stories from Painful Beaches
by John Hodgman
Read by John Hodgman
Humorist Hodgman ("The Daily Show," "Judge John Hodgman") offers a memoir and midlife reckoning, by way of Maine and Massachusetts beaches.
Release date: October 24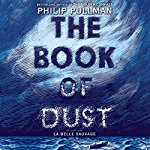 THE BOOK OF DUST: LA BELLE SAUVAGE
by Philip Pullman
Read by Michael Sheen
The long-awaited and highly-anticipated prequel to The Golden Compass. British actor Michael Sheen should do a marvelous job.
Release date: October 19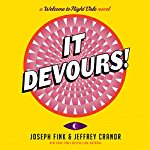 IT DEVOURS!
by Joseph Fink, Jeffrey Cranor
Read by Cecil Baldwin
The second novel from the team behind the "Welcome to Night Vale" podcast delves into more lives and mysteries in the strange desert town. And it wouldn't be the same without narration from the voice of Night Vale himself, Cecil Baldwin.
Release date: October 17
FIVE-CARAT SOUL
by James McBride
Read by Arthur Morey, Nile Bullock, Prentice Onayemi, Dominic Hoffman
A collection of short stories from the National Book Award-winning author of The Good Lord Bird and Kill 'Em and Leave.
Release date: September 26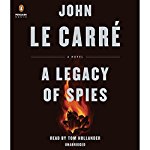 A LEGACY OF SPIES
by John le Carré
Read by Tom Hollander
We loved le Carré's recent memoir, The Pigeon Tunnel, about his own history as spy. Here, he returns to the fictional spies of the British Secret Service. A must-listen.
Release date: September 05