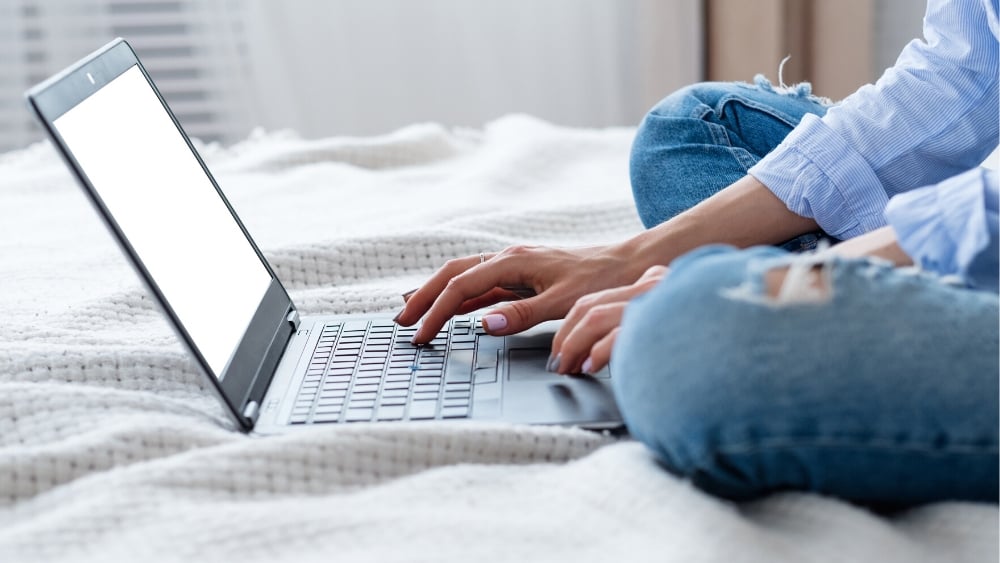 In these turbulent times, I find comfort in focusing on the silver linings—the positive, unanticipated benefits. For me this has included connecting with family and friends more often (even if it's virtual); the quiet of Brooklyn due to the extreme drop in traffic; the amazing streamed entertainment, interviews, and educational programs available; and the time to actually listen.
If you are a fan of audiobook mysteries and thrillers, you might really enjoy hearing and (in many cases) seeing your favorite narrators and authors discuss their craft. The interviews and discussions are enlightening and will connect you to these talented folks on a whole different level.
Let me start with our own AudioFile magazine. Here, you can watch your favorite narrators speaking about their work in narrator videos and hear their works being discussed on the "Behind the Mic" podcast.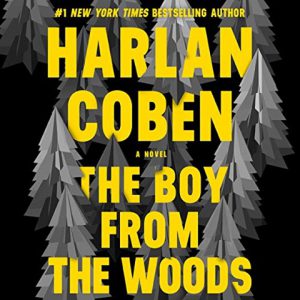 Take Harlan Coben and his recent audiobook, THE BOY FROM THE WOODS, narrated by actor and multiple Earphones Award winner Steven Weber. On AudioFile's "Behind the Mic" podcast, you can listen to host Jo Reed interview Steven Weber on how he started narrating books and how he connected with Harlan Coben. It's enlightening to hear how Weber approaches narrating and creating voices for characters.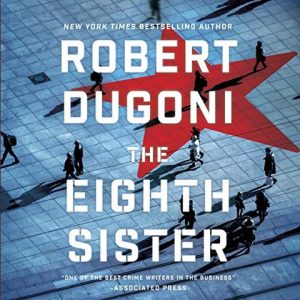 Another example: I am a big fan of multi-award-winning narrator Edoardo Ballerini,who became a  member of the select Golden Voice circle last year. You can listen to Ballerini narrate THE EIGHTH SISTER by Robert Dugoni. Then you can tune in to the podcast to hear host Jo Reed and Emily Connelly discuss the book.  For more, listen to Ballerini as he shares how he came to narration in his Golden Voice interview.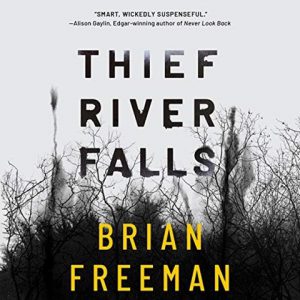 Another narrator worth taking a deeper dive on is Golden Voice January LaVoy.  I recently listened to her reading of THIEF RIVER FALLS by Brian Freeman. On the "Behind the Mic" podcast, Robin Whiten welcomes LaVoy to the Golden Voices circle. LaVoy talks about her connection to authors and to her listeners. She was also featured in a recent New York Times article on audiobook narrators and diversity.
Then there is the world of YouTube, which allows you to not only see and hear narrators talking about their work, but also take a peek into their recording studios. Listeners can subscribe to AudioFile's YouTube channel and enjoy the narrator videos, including many mystery favorites like January LaVoy on HIDEAWAY and Fred Berman on THE K TEAM. Then there are more to be found as you keep exploring.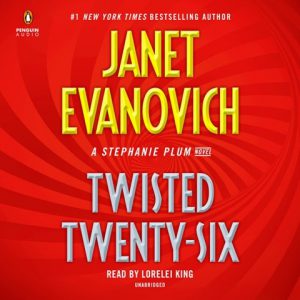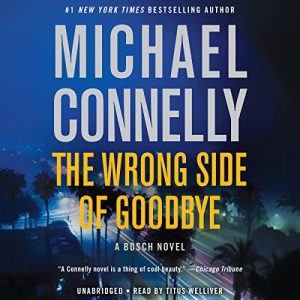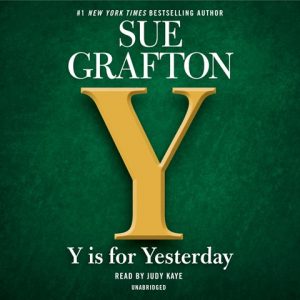 You can watch Lorelei King, narrator of Janet Evanovich's Stephanie Plum series, as she fluidly moves between voicing Stephanie and her sidekick, Lula. The latest in the series is TWISTED TWENTY-SIX.
See also a fun video of Michael Connelly interrupting Titus Welliver recording THE WRONG SIDE OF GOODBYE. Welliver is not only the audiobook narrator, but he also plays Harry Bosch in the Amazon Prime series.
Finally, I wanted to bring your attention a lengthy but worthy dialogue between the late Sue Grafton and the actress Judy Kaye, who became the voice of Kinsey Millhone. As fans know, Sue's last book in the series is Y FOR YESTERDAY. It's revelatory to listen to Judy Kaye in an instant turn on the voice of Rosie, the Hungarian restaurant owner. It's also sadly poignant to hear Grafton answer the question she always seemed to be asked: What is she going to do when she finishes Z IS FOR ZERO?" Unfortunately, she never had that chance.
There's so much amazing content available for us to explore and engage with in the world of audiobooks while we wait out this crazy time.