In this new literary drama from the author of ROOM, a retired professor finds himself responsible for an 11-year-old relative, and together they uncover family secrets in the French Riviera. Narrator Jason Culp calls the novel "a road movie that shows why Emma Donoghue is such an admired writer." Watch the video below for more of Jason's insights into AKIN.
"There are a few times in an actor's life when a role comes along, and you think, this is mine. I have to do this. I've only had that a few times, and this was one of them."—Narrator Jason Culp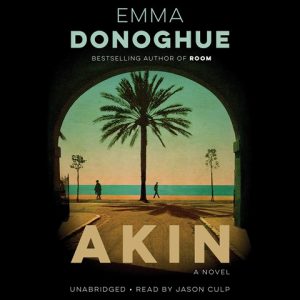 AKIN
by Emma Donoghue, read by Jason Culp
Hachette Audio
AudioFile Earphones Award
Two lost souls from distant branches of the same family tree are thrown together, and Jason Culp's near-perfect narration matches the emotional intensity. Culp uses an edgy tone to express the frustration of set-in-his-ways 79-year-old retired professor Noah Selvaggio as his planned trip to the French Riviera is upended when he reluctantly takes Michael, an abandoned great-nephew, on the journey.
Browse his audiography to find more audiobooks narrated by Jason Culp.